Welcome to Pet and Property Services
Are you going on holiday, away on business, into Hospital or simply just have to be away from home?
If you have beloved pets,
who will care for them in the same manner you do?
We look after your pets when you're away...
Pet & Property Services Limited provide you with a unique service by supplying professional Animal Aunts (much more than just pet sitters or house sitters) who move into your home to care for your pets in your absence. Our reliable, professional and experienced Animal Aunts care for your beloved animals, in their own environment, and offer you peace of mind knowing that both the security of your home and the welfare of your pets are taken care of.
---
About Us
Pet & Property Services Ltd, was created after Alice Oborn had travelled repeatedly to the U.K. to work for Animal Aunts U.K. - which was founded in 1987. Alice loved working for the agency, and was most impressed with the concept of specialised animal and home care - and security - offered to discerning clients by especially trained Aunts.
On returning to N.Z. Alice created her own Agency (separate to Animal Aunts U.K.) but she uses some of the highly experienced Aunts that, like herself, had trained and worked in the U.K.
Why Our Aunts
Very high requirement standard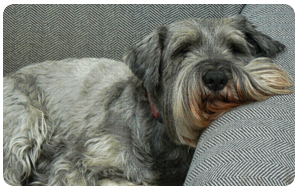 Our Aunts
All Aunts are vetted carefully. New Aunts, after initial contact and discussions with the Agency, are sent relevant information and a registration form. This form provides full details and information about their background and suitability, their experience with animals, and four written referees for us to write to and chat with.

We not only ask each referee to confirm the applicants honesty / skills / integrity, but also ask about anything that may make the applicant unsuitable (drink, drugs, severe financial issues, former behaviour etc). All applicants must provide a Police check before they can be considered.
S

t

o

p

 

w

o

r

r

y

i

n

g

,

 

w

e

'

v

e

 

g

o

t

 

i

t

 

s

o

r

t

e

d